<!- box:side1 -->

Virtual Folder (WIN)

Calendar

Sports Calendar

eBoards

Parent Portal

Helpful Forms

Cashless Cafeteria

PTA

Athletics (SJAA)

Directions

Open House

Registration Requests

eBlasts - Subscribe here

FACTS Login

Email Login

St. James Church



Saint James Preschool 25th Anniversary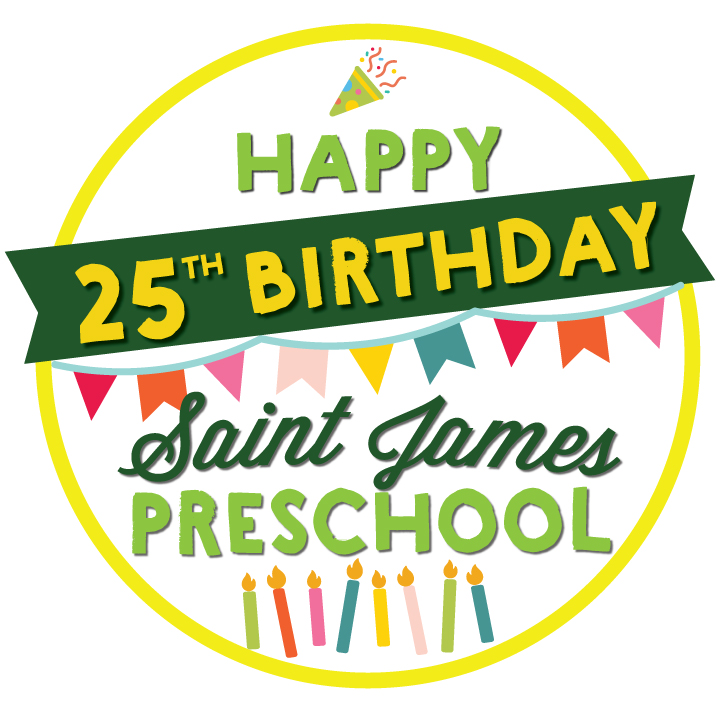 The Saint James Preschool is celebrating its 25th anniversary! We are so proud and thankful to those who have supported our wonderful preschool program and have provided our young students with the best opportunity to learn, grow, and excel.
In honor of our 25th anniversary and Catholic Schools Week, we would like to celebrate this milestone by honoring our current and past principals, preschool teachers, and former students that have blessed us with such beautiful memories and helped make our program what it is today.
To celebrate with us at Saint James Preschool, please fill out the attached form, share a picture of your preschool self, and a special memory of what Saint James has meant to you. The photos and memories will be posted on our Memory Wall in the Saint James foyer for all to enjoy.
Please return form and photo to your teacher by January 22.